There are a lot of great things to see and do in Vietnam. Places to visit and food to taste. The size of Vietnam is relatively big for travel explorers like you. To help you in your quest, we have comes with some of the great places that you can do while in the country.

Visit Bai Tu Long Bay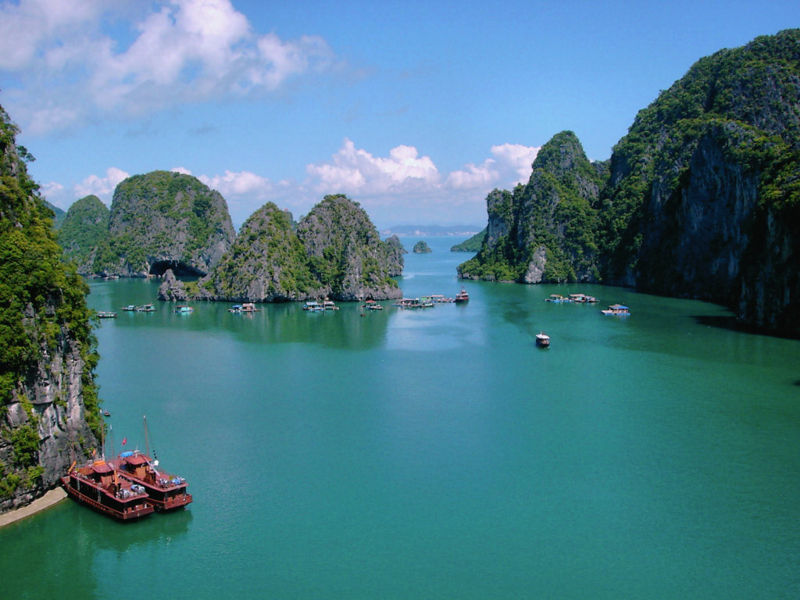 Just a few miles away from the popular Halong Bay is Bai Tu Long Bay. Compared to Vietnam's most famous Halong Bay where a lot of tourists visit because of its awesome turquoise waters, Bai Tu Long Bay also offers the same amazing scenery but with only a fraction of the visitors. The place offers caves and tiny beaches and without being overcrowded by hundreds of boats and people swimming.

Visit Buon Ma Thuot
Buon Ma Thuot is a beautiful place of traditional villages and thundering waterfalls. Aside from its gorgeous location, Buon Ma Thuot is also the centre of Vietnam's thriving coffee industry. The Trung Nguyen coffee company, which is the number one distributor in the area can be seen in most of the place.
When in the city, try their famous kopi luwak or civet coffee also called 'weasel'. Claimed by aficionados as the best coffee in the world.

Visit Hanoi
Vietnam's most famous food is pho, which is made of clear stock, boiled beef, rice noodles and herbs or green onions. If you are up for the best pho in town, visit Hanoi, which has gained its reputation as the pho capital of the country.